PLYMOUTH ENGLAND SHINES NEW LIGHT ON WAMPANOG NATION.
A major new WAMPANOAG NATION exhibition opened in 2020 at the Box, a new museum in Plymouth, England located near the University of Plymouth.
It shines a light on the culture of the Native Americans who were living on the east coast of America when the first Pilgrim settlers arrived on the Mayflower in 1620.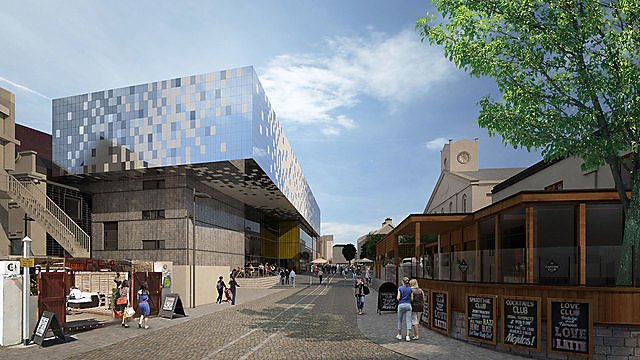 Members of the University have been involved in researching the story of the Wampanoag, including their role in helping the first European settlers to survive following the dreadful first winter when half of their number died. The surviving settlers were mostly tradesmen ill-equipped to deal with the challenges of feeding themselves in the following spring when their supplies ran out.  Members of the Wampanoag tribe taught the Mayflower settlers how to plant the local staple crop of corn or maize, as it is known in Europe, as well as how to hunt and fish for local game.
The Box is a major new museum and a symbol for the city's vitality.  It showcases Plymouth's rich and colorful history, as well as host ground-breaking exhibitions, musical compositions and performances,   It brings together the collections of Plymouth City Museum and Art Gallery; the Plymouth and West Devon Record Office; the Local History Collections of the Central Library; the South West Film and Television Archive; the South West Image Bank, and some of the Naval Heritage Centre collections in Devonport, with a curated, contemporary program complemented by rich academic research, from The Arts Institute.