EVENTS ACROSS 2020 AMERICA
will honor the
400th Anniversary of the 1620 MAYFLOWER
voyage to America. They will focus on the
Mayflower II
, a replica of the original ship that is considered a
national treasure
like the
Statue of Liberty.
In 2020 the 400th  Anniversary of the 1620 Pilgrim voyage will be celebrated in Boston, Plymouth, Provincetown, England, the Netherlands, and elsewhere.
Mayflower II
will be the star attraction.
Watch
The MAYFLOWER II
Re-Launch. September 9, 2019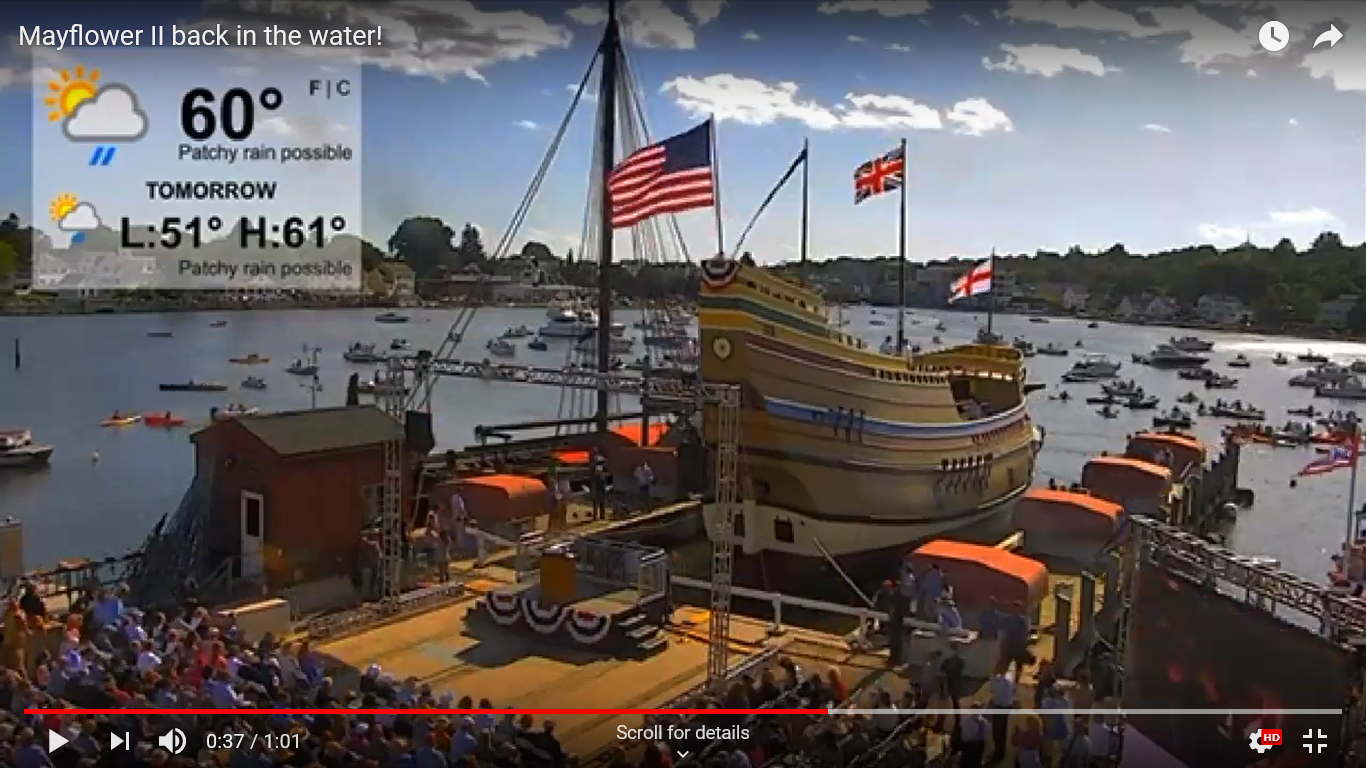 Mayflower 400th Anniversary events
are organized by various groups that have a common focus:  the ship
Mayflower
. Starting
Labor Day Weekend 2019
and
throughout 2020
, she will be
on tour to perform and meet her fans
. Her performances will include inviting people to come aboard and explore her small but mighty frame and design. She will sail into
Boston Harbor
with the
USS Constitution
, and then they will dock together. She will tell the story of the
Mayflower
Compact in
Provincetown
. Her Official Launch was September 7, 2019, at
Mystic Seaport
, which she will call home during the winter. And she will return to
Plymouth and Plimoth
over Memorial Day Weekend 2020 for a spectacular homecoming.
New Year's Day 2020
the ship
Mayflower
will kick-off her 400th Anniversary by floating down Colorado Boulevard in
Pasadena, California,
in America's most iconic New Year's Day Parade – the
Rose®
Parade.
Admission
to most events will be
FREE.
Learn about the
EVENT ORGANIZERS
.
Artwork presented with permission from the
artist, Mike Haywood.
Mayflower At Sea"
painted by Montague Dawson (1890-1973)