MAYFLOWER  II WINS 2021 PEOPLE'S CHOICE AWARD FROM PRESERVATION MASSACHUSETTS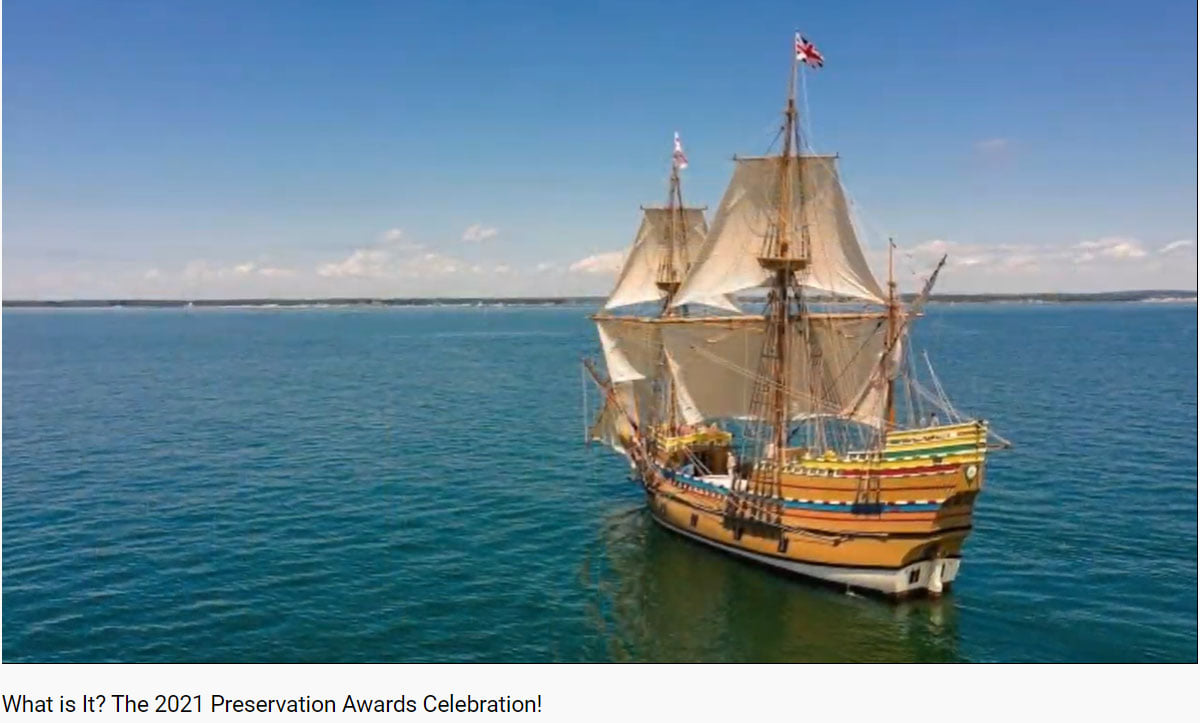 MAYFLOWER II has won the 2021 People's Choice Award presented by Preservation Massachusetts (PM). The announcement was made by PM President Jim Igoe on May 20 at a virtual ceremony held at the 1620 Hotel in Plymouth, Massachusetts. "What a thrill to go down Water Street yesterday and see the MAYFLOWER II back in her spot after such a long time away," Igoe said. "How beautiful she is!"
The floating time capsule captured 43 percent of the nearly 64,000 votes cast by the public. It was built by Project Mayflower, Ltd., of England in 1957 as a gift to the American people for their World War II sacrifices defending liberty and freedom. Since its arrival that year, Plimoth Patuxet has been its guardian. Accepting the award on their behalf was Whit Perry, the ship's Captain and Director of Maritime Operations at Plimoth.
The ship was one of nine restoration projects in the running for the coveted prize, and the only one that has been recognized as a National Historic Place. The other top finishers were St. Gabriel's Church in Brighton, the Carter School Apartments in Leominster, and the Nathaniel T. Allen House in West Newton.
Preservation Massachusetts 2021 Preservation Award recipients embody the possibilities that preservation creates for our communities, our citizens, and our future. Preservation is about more than an historic building or landscape—it preserves people's stories, the places where they live and work, and lessons for the future. We can tell a more complete American story by including all people, places, and possibilities. This year's award recipients represent the strong foundations and supportive collaborations that help make that a reality.  Learn more about
Preservation Massachusetts.
FOLLOW THE STORY ON FACEBOOK.