MAYFLOWER II RESTORATION
Plimoth Plantation began the historic work of a compete restoration of this historic vessel in 2015.
The restoration project cost of $11.2 million includes the restoration of Mayflower II, the shallop (the ship's boat) and a maintenance fund to ensure that the ship will continue to educate and inspire future generations.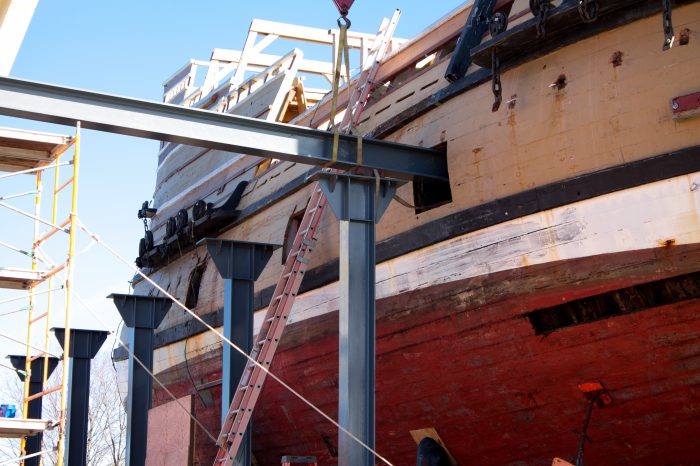 Since 1957, an estimated 25 million people have stepped aboard Mayflower II, a full-scale reproduction of the square-rigged cargo vessel that brought the Pilgrims of Plymouth in 1620. 
Students visiting this floating classroom learn the perils and methods of the 17th century maritime world, as well as contemplating the voyage their own ancestors may have taken.
The Mayflower II will be ready to sail back into Plymouth Harbor in time for the 400thanniversary of the original voyage.