2020 marks the 400th anniversary of the sailing of the Mayflower, a ship that transported a group of English Separatists who spent eleven years in Leiden before setting off for the New World.    The "Pilgrims" hoped to reach Virginia, where an English colony had already been established.  Instead they ended up 600 miles north in Cape Cod Harbor, today's Plymouth, Massachusetts.
Leiden 400 will present a exciting program of celebrations, events and activities for visitors from the United States, Canada, Europe and around the world.   Leiden is located 30 minutes from Amsterdam.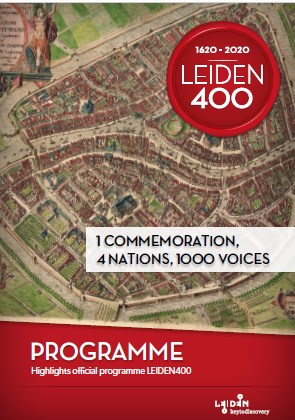 Here are some important events for international travelers.
400 Years Since Plymouth  New York City, USA (1-4-2020)
Leiden Pilgrim Fathers Arrival Day  Leiden, Netherlands (2-12-2020)
Pilgrims to America 1620 – 2020  Leiden, Netherlands (3-13 to 6-21-2020)
First Americans:  Honoring Indigenous Resilience and Creativity Leiden, Netherlands (5-1 to 12-31-2020)
The Pilgrims and the Politics of Memory Leiden, Netherlands (8-26/28-2020)